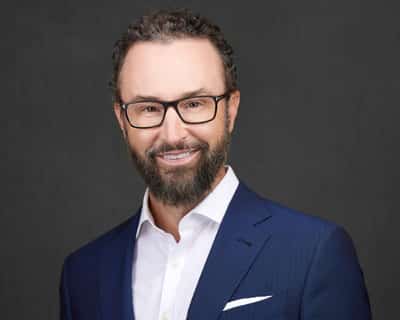 James Bergener
Founding Partner
"Sweet" James Bergener is regularly recognized as one of the country's leading personal injury lawyers. Because of his expertise in personal injury and wrongful death cases, Mr. Bergener is a high-demand legal analyst on radio and television.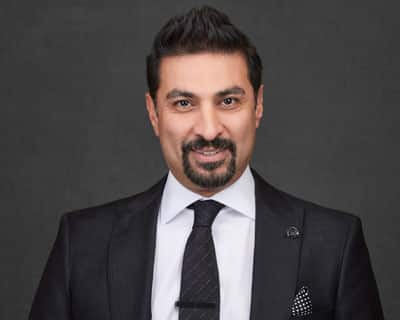 Steve Mehr
Founding Partner
Steve has dedicated his life to fighting for injured clients and their families. He has been called "the best consumer attorney in the country" by the former head of the US Attorney's office and has been awarded "The Best Attorneys of America" by Rues Ratings.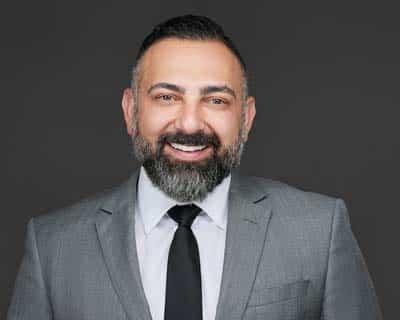 Bobby Taghavi
Managing Partner
Bobby has extensive litigation, negotiation and trial experience, including handling over 80 trials to verdict in civil and criminal cases. As a former prosecutor, Bobby now uses his experience in our injury law firm protecting the rights of Sweet James clients and their families.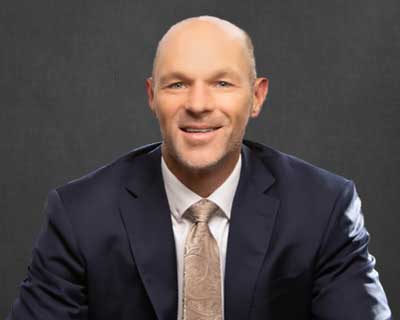 Chris Zachar
Managing Partner
Chris, an Arizona-based personal injury trial lawyer since 1992, graduated from Arizona State University and the University of Arizona College of Law. With admissions to all Arizona courts and various U.S. federal courts, he has a reputable track record for securing favorable outcomes for clients.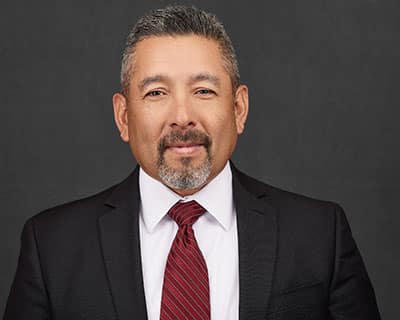 Frank Acosta
Supervising Attorney
Frank brings 17 years of experience working as a serious crime and homicide prosecutor. At Sweet James, Frank serves as a Senior Attorney and Investigations Supervisor. When he's not fighting for justice for the injured, Frank can be found on the baseball field, helping coach his kids.
Alaa "Al" Yasin
Senior Trial Attorney
Alaa has dedicated his career to standing up to insurance companies and large corporations on behalf of injured victims. As a graduate of the Gerry Spence Method, Alaa understands that insurance companies and corporations are waging a quiet war on ordinary people who have been injured.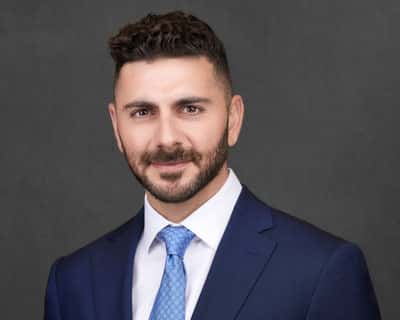 Ashkahn Mohamadi
Senior Trial Attorney
Ash is an experienced and top-rated trial lawyer with over a dozen jury verdicts. In 2019 alone, he had over $50 million in verdicts and settlements for these injured clients. In 2021, Ash earned recognition for 5 of the Top 50 Personal Injury Settlements in California for Sweet James' clients.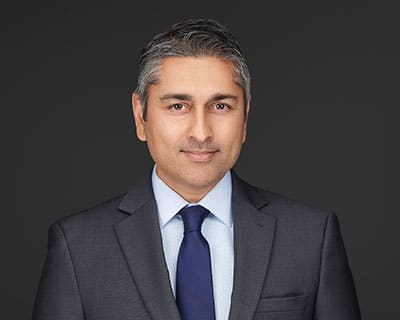 Rahul Gupta
Senior Trial Attorney
Rahul, an expert trial attorney with over 100 combined jury and court trials, specializes in personal injury and technology-related cases. As a former prosecutor and digital evidence expert, he is a sought-after speaker for legal professionals and law enforcement.
Matthew Bremont
Attorney
It is universally acknowledged that no matter where Matthew Bremont shows up, he is fully equipped to do battle. When Mr. Bremont takes on a client's case, they benefit from his considerable knowledge, work ethic, and excellent personal investment.
June Kim
Attorney
When catastrophic events happen to our clients, June is by their side. Be it a family who lost a loved one, or a child with a serious injury, June digs into the trenches and fights tirelessly for justice. If there's one thing she is famous for, apart from her singing skills, it is the passion she brings to everything she does.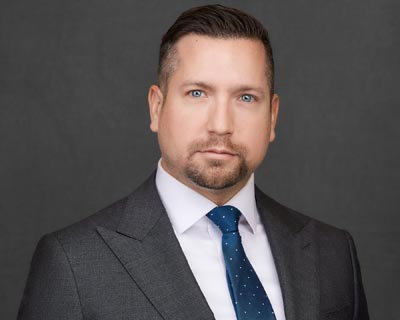 Jason Kolbe
Supervising Attorney
Jason's extensive experience fighting for justice for the injured makes him a shining example of what it takes to help deliver our clients to a better place. As a devoted husband and father, he understands the impact an accident can have on not just the victim but their loved ones as well, making him a passionate and formidable advocate.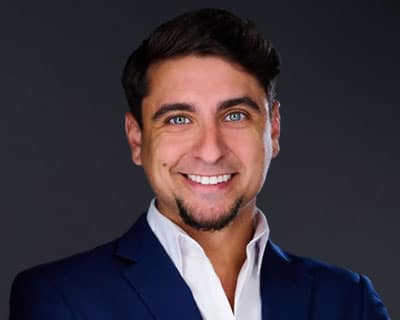 Mohamad Tokko
Supervising Trial Attorney
Mohamad's care and conviction to delivering justice for clients sets him apart as a top litigator. He is unwavering and dedicated to ensure the very best outcome for the injured victims that he represents.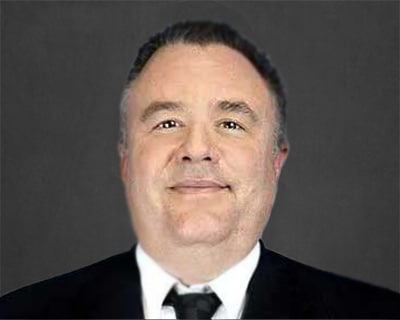 Israel Whitbeck
Senior Attorney
Israel has over 17 years of extensive experience in the assessment and prosecution of injury claims. He is determined to fight back for accident injury victims in his community. Clients love Israel for his compassion and dedication to obtaining the best result possible.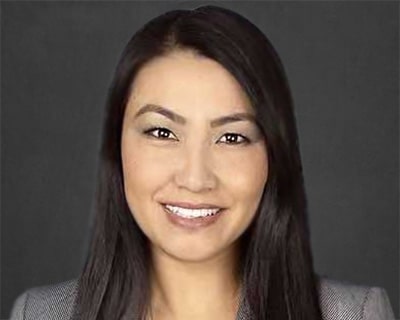 Trucly "Tracy" Swartz
Attorney
Tracy was born a fighter. Her perseverance in the face of adversity is unmatched. She never gives up, no matter how tough the case. Tracy deeply understands the impact that the trauma of an accident can have – her empathy and compassion combined with her fighting spirit makes her an ideal champion for our clients.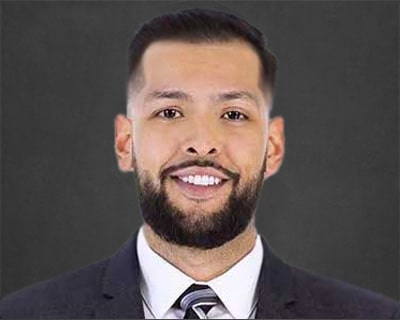 Bernard Perez
Attorney
Bernard takes every clients' personal injury case, personal. He approaches each and every case with unmatched empathy and tenacity. Bernard is an integral part of our relentless pre-litigation team and is an expert at negotiating the best possible outcomes for our clients.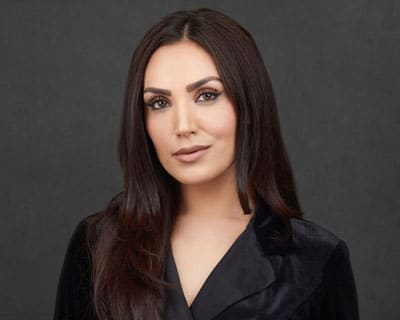 Nina Nawabi
Attorney
Clients rave about the care and attention Nina Nawabi provides on every case. Combining her dedication with her diverse experience, knowledge, and obsession for details, she has a deep understanding of how an injury or loss impacts Sweet James clients' lives.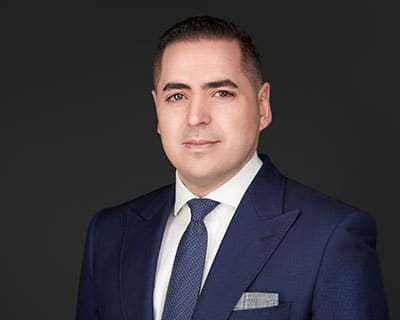 Daniel Miller
Attorney
Daniel Miller is a distinguished trial lawyer known for representing personal injury clients and securing over $90 million in settlements and verdicts. With multiple accolades, Miller leverages his scientific background to challenge defense experts and has experience in various personal injury cases.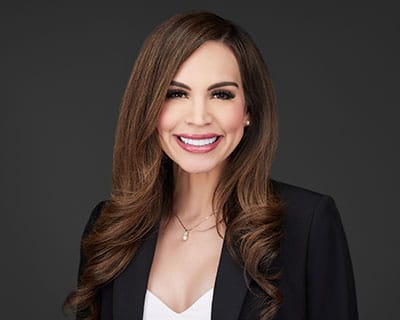 Elisa Kate Boss
Attorney
Elisa is a California, Nevada, and Arizona attorney with a passion for community connection. As a legal liaison in the personal injury space, Elisa is skilled at cultivating relationships and is responsible for provider relations, and further developing a network to best serve injured clients.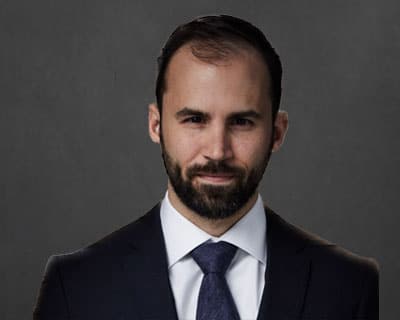 Greg Stuck
Attorney
Greg brings 10 years of experience in practicing personal injury law. He has an intimate understanding of medical treatment and its role in helping clients recover. As an advocate, what matters most to Greg is ensuring his clients' voices are heard and justice is served.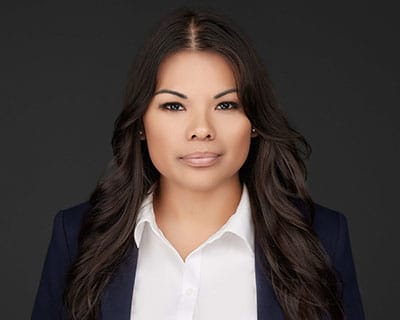 Kristal Pacheco
Attorney
With over 10 years of experience in personal injury, Kristal's passion for her job is unmatched. She handles each and every case with a high level of care to obtain maximum recovery for her clients. She understands the life impact that a personal injury case can have on a client. This is why she always goes above and beyond to help them through the process. She brings compassion, perseverance, and a fighting spirit to every case.
Eli Cohen
Attorney
Licensed in California and Arizona, Eli is a highly skilled attorney with a deep understanding of personal injury law. Eli possesses a unique perspective that allows him to effectively navigate complex cases, as he has a diverse legal background that includes defense work for an insurance company. He has an unwavering dedication to his clients and an impressive track record in securing substantial settlements and verdicts.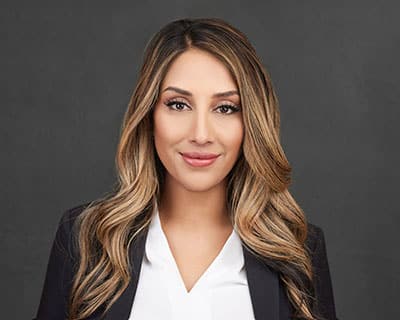 Sana Mirza
Chief People Officer
As our Chief People Officer, Sana leads our talent development efforts and our 250-plus team of professionals. Routinely mistaken as a casting agent for a superhero movie, she is regarded as the mad scientist behind Sweet James, for hiring some of the most talented and relentless advocates in the legal profession.
If you are the best at what you do, email Sana at careers@sweetjames.com as we continue to hire talent in California, Nevada, and Arizona.
We are here for you every step of your case. We are a modern law firm that will treat you like family. Fill out the form to get access to our team of legal professionals.
Over $1 Billion Recovered
Get Your Vehicle Fixed or Replaced
Get Immediate Medical Attention