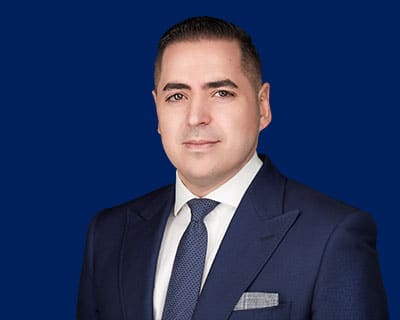 Daniel Miller is a highly successful trial lawyer who has made a name for himself by representing Plaintiff personal injury clients. Daniel has being named to the "Superlawyers Rising Stars" list in 2019, 2020, 2021, 2022, and 2023 and being named a Top 25 Motor Vehicle Trial Lawyers, Top 25 Brain Injury Trial Lawyers, Top 10 Trucking Trial Lawyers, and a Top 40 Under 40 Trial Lawyers by the National Trial Lawyers association.
Daniel is known for his tenacity, attention to detail, and willingness to take on tough cases. He utilizes his scientific background to challenge defense medical and accident reconstruction experts, revealing the flaws in their opinions. He has represented clients in a wide variety of personal injury cases, including catastrophic injury, motor vehicle, premises liability, dangerous condition, trucking, traumatic brain injury and products liability cases.
Daniel has recovered over $90,000,000 in settlements and verdicts for his clients, including 1 verdict and 9 settlements that were ranked among the Top 50 on the annual list of Top Verdicts/Settlements in California.
Career Highlights
Superlawyers Rising Stars 2019 – 2023
Top 25 Motor Vehicle Trial Lawyers
Top 25 Brain Injury Trial Lawyers
Top 10 Trucking Trial Lawyers
Top 40 Under 40 Trial Lawyers
Over $90,000,000 in settlements and verdicts
10 Top 50 Verdicts/Settlements in California