A.P.
Buena Park, CA
Motorcycle Accident
5 out of 5 stars
I have seen and dealt with many law firms, but none compare to the excellent services that this law firm provides. Sweet James is a professional corporation that works well with injury cases. They go after the insurance companies and get justice for the injured. I would strongly approve and recommend their services to anyone involved with injury cases. They did an outstanding job.
I was in a motorcycle accident when I was t-boned by an uninsured driver. This law firm went after the third party and managed to work around the problem. Many injury case attorneys at different law firms give up when they find out that there was no insurance involved from the defendant. Sweet James made it happen for me, and could for you. Thank you, James Bergner.
G.A.
Los Angeles, CA
Car Accident
5 out of 5 stars
Unlike Larry. H Parker's staff, the Bergener firm actually treats you like they value your business. Not all of Larry Parker's staff are rude and condescending but enough to make me feel badly about choosing his firm. Not case at James Bergener, where the staff treat you great. I recommend Bergener to everyone I know. Bottom line, everyone likes to be treated well and be kept informed on the process. Also James Bergener gets results, excellent attorneys on his staff.
J.C.
Highland, CA
Personal Injury
5 out of 5 stars
Good experience. If I were to become involved in another personal injury matter, I will definitely call them to handle my case. With the great help of Sweet James attorneys, my case recently settled. Even with all that going on these days, I was kept well informed and guided me through all aspects of my case. I will definitely recommend Sweet James and my attorney to all. Thanks for everything!
J.M.
Las Vegas, NV
Wrongful Death
5 out of 5 stars
If you need an attorney or you need help, this law firm is the only one you need to call. We called a handful of other attorneys, and they all were unable to help us. Sweet James said they would fight for us and they did. These attorneys really care. God Bless you for helping us through our horrible ordeal.
J.T.
Simi Valley, CA
Car Accident
5 out of 5 stars
I was rear ended in a car accident. I received a concussion and other bodily injuries. My husband had heard of Sweet James on the radio so we called that day. Everyone I spoke with was amazing! I didn't have to lift a finger or do anything other than getting better. They also made sure I didn't have to pay anything out of pocket.
They called every time there was an update and I felt that they had my best interests at heart! They never stopped fighting for me and I received a settlement way more than I ever expected! I am happy that we called them! Thank you so much! Love you guys! Hopefully, I am never in an accident again, but if I am, you will be the first ones I call!
J.V.
Pico Rivera, CA
Car Accident
5 out of 5 stars
I had the worst luck in the world as I was rear ended 3 times in 2 years. (Goodbye little Red Kia, Hello Big Black tank!) Thank goodness I had Sweet James to represent me! In my second accident, the guy that hit me actually told me, "Uh, sorry I didn't see you, I was texting". He had basic liability and I still was able to have a sizable settlement with his insurance and my "Underinsured Motorist Coverage".
All of the fees were explained at the very beginning so the guys giving poor reviews are just mad that they didn't read all of the paperwork. It isn't even small print but standard text.
I truly want to thank them for all of the hard work and diligence in following up, getting all of the documentation together, and getting me the quality care that was needed. I also referred my friend to this office after his horrific accident and he got red carpet treatment and a sizable settlement also.
Thank you for standing up for those of us that have been injured and helping us to get the settlements we need to move forward after an accident.
J.W.
Valley, AZ
Truck Accident
5 out of 5 stars
I just wanted to let you guys know that my attorney is an amazing person, she has been there since the beginning of my case and is still there for me, she made me feel so much better after the accident happened, there's really no words to describe how much she's helped me through this difficult and very very very very emotional time and still is. Thank you all at Sweet James.
L.O.
Laguna Niguel, CA
Car Accident
5 out of 5 stars
My wife and I were involved in a horrific accident where a person ran a red light and hit us almost head on. We were referred to Sweet James. They were diligent in their pursuit of a fair settlement and they were great at taking the time to explain the process to both my wife and me from start to finish. I would certainly recommend this law firm if you are in need of professional and honest legal services pertaining to your personal injury.
L.V.
Norwalk, CA
Car Accident
5 out of 5 stars
I had a good experience with the Sweet James law firm. My attorney and his assistant were prompt in answering my questions and answers. The process of the settlement is long, however. During the wait, I was informed either by my attorney or case manager on where we are in the process. For me, a good communication is an important part of any relationship. I will definitely recommend this law firm.
M.J.
Ridgecrest, CA
Car Accident
5 out of 5 stars
I got into a major accident in December. It left my car totaled, hand broken, and worst of all it was a hit and run. Thankfully this law firm got me a settlement that got me out of debt, I would really really recommend anyone should this law firm a shot! Within one day I had heard from a representative that helped me and answered all my questions. It only took one day for them to start helping me! I loved doing business with this law firm!
P.E.
Oxnard, CA
Car Accident
5 out of 5 stars
I loved my experience with James Bergener! I was seriously injured as a passenger in a car accident. Everyone was extremely professional. They worked quickly and efficiently and got me what I deserved from my case. In fact, I got a great settlement. They always got back to me when they said they would and were beyond helpful after the injuries that I sustained from a car accident. I HIGHLY recommend them if you want the best service!!
R.M.
Carlsbad, CA
Personal Injury
5 out of 5 stars
Great communication… From start to finish. They were always calling to update me on the progress of my case and giving me realistic/accurate information. Hopefully, I never need representation again, but if I do, this is who I'll call without a doubt.
We are here for you every step of your case. We are a modern law firm that will treat you like family. Fill out the form to get access to our team of legal professionals.
Over $1 Billion Recovered
Get Your Vehicle Fixed or Replaced
Get Immediate Medical Attention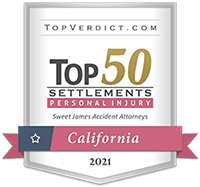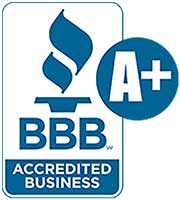 By clicking the "Get help now" button, you consent for Sweet James LLP, its service provider(s) & affiliates to use automated technology, including calls, texts, and prerecorded messages to contact you at the number and email provided. I understand I am not required to sign or agree to this as a condition of services. Clicking the button "Get help now" below constitutes your electronic signature and certifies the information provided is yours.