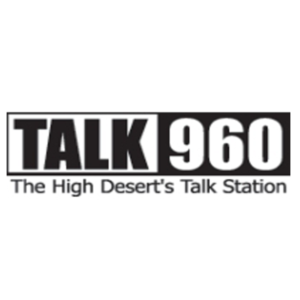 KIXW Talk 960 is a conservativ
e talk radio station located in Victorville, CA. Considered the RIGHT choice for conservative talk. This High Desert Radio station is home to hosts Rush Limbaugh, Laura Ingraham, Joe Pags, Sean Hannity, and Dave Ramsey.
KIXW Talk 960 knows when it comes to an attorney who cares, "Sweet James" Bergener has got your back.
On-Air Weekday Schedule
12:00AM-06:00AM - Coast to Coast with George Noory
6:00AM-09:00AM - Laura Ingraham
9:00AM-12:00PM - Rush Limbaugh
12:00PM-03:00PM - Sean Hannity
3:00PM-06:00PM - Joe Pags
6:00PM-10:00PM - Alex Jones
10:00PM-12:00AM - America Tonight
5:00AM, 12:00PM, 3:00PM Lou Dobbs Financial Report
Friday Nights
10:00PM-12:00AM Dave Ramsey