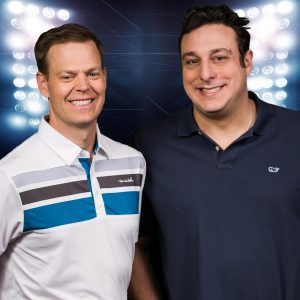 PETROS AND MONEY
James wanted to partner up with one of the greatest shows on radio today. Part of advertising with Petros and Money is the respect he has for their professionalism. He relates to the energy they bring to the show every day. And that respect is a two-way street. Petros has seen time and time again the help James gives to LA Sports Talk Listeners.
JUSTICE WITH SWEET JAMES
Sweet James Bergener can be heard every Wednesday on the Petros and Money Show for the Justice with Sweet James Segment. Petros and Money get their legal analysis from the Dense Beard of Justice on a wide range of issues. But at the end of the day, Sweet James passion has a very selective legal focus — helping people who have been injured in accidents due to no fault of their own.
PETROS AND MONEY LAWYER SWEET JAMES BERGENER
There isn't another firm like Sweet James. We've collected more than $500 Million for victims of accidents and injuries from insurance companies who didn't want to pay. Helping people who have been injured through no fault of their own isn't just a 9-5 job for us. Helping you is our cause. We offer free consultations 24 hours a day to injury victims. Because accidents don't limit themselves to a normal work day.
HOW DOES SOMEONE WITH A NAME LIKE SWEET JAMES GET SO MUCH JUSTICE?
More than having fun on fantastic radio shows, our mission here is to help people who would otherwise be taken advantage of by insurance companies. We are proud of our record doing just that and can say with confidence that there isn't another firm out there able to consistently get the kind of settlements we get for our clients.
Our reputation precedes us so much that simply putting our name on a case instantly increases its value. Insurance companies know us by name. They know that when we represent an accident victim, we won't accept anything less than the maximum possible settlement.
Don't miss the Petros and Money Show
Weekdays with Sweet James the "Dense Beard of Justice" every Thursdays at 4:45pm PT. "There is only Sweet James Bergener, the Dense Beard Of Justice, the man that helps the down trout. You cant' be taken advantage of by some creeped out insurance company. Only Sweet James knows the truth to irradiate the the money from the insurance companies." – Petros Papadakis
Follow the updates and fun on social media!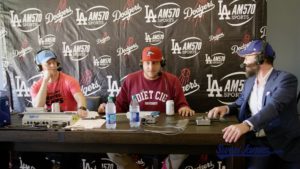 Get Help Today
Get the legal help you need without an appointment at zero cost to you. Call us at (800) 500-5200 or fill out the form below.