Woman Hospitalized after Crash at 4th Avenue and Shasta Street [Chula Vista, CA]
Woman Hospitalized after Crash at 4th Avenue and Shasta Street [Chula Vista, CA]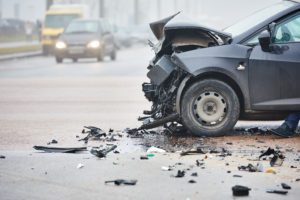 1 Injured in Chula Vista Crash at 4th Avenue and Shasta Street

CHULA VISTA, CA (November 27, 2019) — A car crash at 4th Avenue and Shasta Street in Chula Vista sent an elderly woman to the hospital Sunday morning.

The woman was driving a vehicle that crashed into a parked truck at around 9:00 a.m. Her vehicle flipped as a result.

A good samaritan saw the accident and pulled the victim out from her vehicle as the truck's tank spilled gas onto the street.

Chula Vista firefighters arrived to tend to the victim and subsequently transported her to the hospital. They were also able to stop the flow of gas. Meanwhile, workers cleaned up the spill.

The cause and circumstances leading to the crash are under investigation.

It is important to be prepared when you hit the road. Get enough rest. Do not rush and give yourself plenty of time to get to your destination. Also, do not be pressured to speeding and taking shortcuts. Do not put yourself and your passengers in danger by breaking traffic laws.
---
You can expect distinguished legal service from the seasoned team of attorneys at Sweet James. Learn what separates our personal injury law firm from others. We have helped families recover from their car accident and personal injury cases. Call (800) 975-3435 for a free consultation with a professional in your area. We can also be contacted by email, online chat, and text message 24 hours a day and 7 days a week.



/nas/content/live/sweetjames/wp-content/uploads