Woman Fatally Injured in Pedestrian Accident on Telephone Road [Ventura, CA]
Woman Fatally Injured in Pedestrian Accident on Telephone Road [Ventura, CA]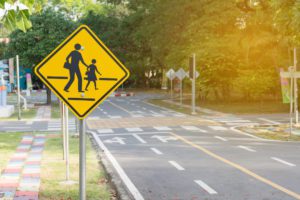 One Killed in Ventura Pedestrian Accident on Telephone Road

VENTURA, CA (November 18, 2019) – A woman died following a pedestrian accident on Telephone Road in Ventura on Friday, November 15.

The accident happened at around 5:20 p.m. in the area of Telephone Road and Ramelli Avenue.

According to officers, they responded at the crash site and discovered the driver of the vehicle involved in the crash. The driver was standing next to a woman lying on the ground. Police checked on the woman and discovered that she had died before they arrived.

Officials have not yet released the identity of the woman.

Officials closed the westbound traffic on Telephone Road and southbound traffic on Ramelli Avenue during the investigation.

Authorities are still investigating the incident. Any person who witnessed the collision can contact Cpl. Al Gomez at 805-339-4474.
---
Sincere sympathies to the family and friends of the deceased victim. Our thoughts are with them during this very difficult time.
---
If you are searching for reliable pedestrian accident attorneys, turn to Sweet James. We have extensive experience in dealing with cases including car accidents, wrongful death, and personal injury. We aim to help you get the justice and compensation that your family deserves. Call us at (800) 975-3435 for a free consultation. In addition, you can contact us 24 hours a day and 7 days a week by email, online chat, and text message. We know what it takes to win your lawsuit. Above all, we believe you deserve the best legal representation and proper compensation for your pain and suffering. Let us help you and your family during this difficult time in your lives. You are not alone, let us guide you through the next steps.



/nas/content/live/sweetjames/wp-content/uploads