Timoteo Ildefonso Killed in Pedestrian Accident on Lincoln Boulevard [Los Angeles, CA]
Timoteo Ildefonso Killed in Pedestrian Accident on Lincoln Boulevard [Los Angeles, CA]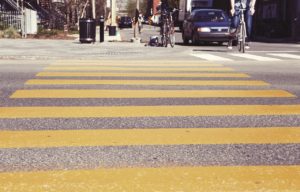 Timoteo Ildefonso Fatally Struck in Los Angeles Pedestrian Accident

LOS ANGELES, CA (November 21, 2019) – Timoteo Martinez Ildefonso, 43, died after a pedestrian accident at around 9:30 p.m. on Friday, November 15.

According to the Los Angeles police, the crash happened near the intersection of Lincoln Boulevard and Rose Avenue. A pickup truck making a left-hand turn struck Ildefonso as he was crossing Lincoln Boulevard on his way back to work at Whole Foods.


According to witnesses, the driver stopped and attempted to talk to Ildefonso as he returned to work.

His head was bloody, and a coworker brought him ice. A supervisor sent him home, according to Martha Eve Jimenez, Ildefonso's wife.

Ildefonso apparently didn't know he had sustained grave injuries. The impact of the crash caused his spleen to rupture.

Jimenez said she can't understand why her husband, the driver, or coworkers didn't contact the police or call an ambulance.

The LAPD said that the case isn't a hit-and-run. However, authorities are trying to find the driver of the truck to determine what exactly happened.

A GoFundMe page was set up to help Ildefonso's family with funeral and living expenses.
---
We would like to send our well-wishes and sincere sympathies to the grieving family and friends of Timoteo Ildefonso.
---
At the Sweet James, we know that it is a difficult time for you and your family. While you tend to your well-being and peace of mind, hire us to handle the legal areas of your situation. Our wrongful death attorneys are upheld by years of training and experience and will never lose sight of your hopes and wishes. Call us at (800) 975-3435 for a free evaluation of your case details.



/nas/content/live/sweetjames/wp-content/uploads