THE WORLD FAMOUS 106.7 KROQ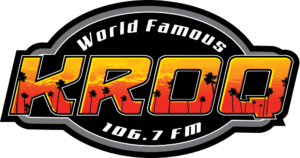 The World Famous KROQ is a commercial alternative-rock radio station. Located in Pasadena, CA, the studio broadcasts to the Greater Los Angeles Area. This rock station is home to hosts Kevin & Bean, Stryker, Nicole Alvarez, Rubin, Kat Corbett, and Megan Holiday.
Sweet James teamed up with KROQ's Kevin and Bean to give listeners the right lawyer to call after an accident. There is no one better to call than attorney Sweet James Bergener.
We offer free consultation 24 hours a day, 7 days a week when you call (800) 500-5200.
 Weekday On-Air Schedule
5:00 AM – 10:00 AM - The Kevin & Bean Show
10:00 AM – 2:00 PM - Kat Corbett
2:00 PM – 6:00 PM - Stryker
6:00 PM – 12:00 AM - Nicole Alvarez
12:00 AM – 5:00 AM - Rubin