Teen Dead, Driver Arrested in DUI Car Accident on 5 Freeway [Anaheim, CA]
Teen Dead, Driver Arrested in DUI Car Accident on 5 Freeway [Anaheim, CA]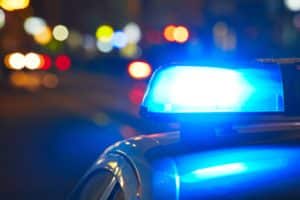 Teen Killed, Driver Arrested in Anaheim DUI Car Accident on 5 Freeway

ANAHEIM, CA (July 30, 2020) — A teenager was dead and a driver arrested following a DUI car accident on 5 Freeway in Anaheim on Tuesday, July 28.

According to California Highway Patrol, the collision occurred at about 7:40 p.m. between Brookhurst Street and Euclid Street.

A black Chevrolet sedan moved south when it traveled into the right shoulder of the freeway. Then it slammed into a guardrail, then a pole supporting a freeway sign.

First responders arrived and discovered a vehicle with a mangled passenger side and two people inside. Medics transported the 25-year-old Long Beach man behind the wheel of the vehicle to UCI Medical Center, CHP officials said.

Investigators believe he may have been driving under the influence of alcohol while driving. They arrested him on suspicion of DUI. His identity was not yet available.

The other occupant of the Chevy was a 14-year-old boy from Anaheim. Sandifer said he was extremely entangled within the wreckage. A firefighter tried to treat the teen while crews used pneumatic rescue tools and worked for about 25 minutes to extricate him.

Orange County Coroner's officials responded around 8:17 p.m., according to CHP logs. The name of the deceased person was not made public as of Tuesday evening.
---
Sweet James wishes the victim's loved one's peace and strength during this difficult time.
---
The sudden loss of a loved one in a DUI crash is a difficult moment for any family. During this time, there are decisions that you need to make. Although nothing can bring back your loved one, our wrongful death attorneys at Sweet James can help seek justice for your loss. We will fight hard to hold the responsible party accountable. Schedule a free consultation at (800) 975-3435.



/nas/content/live/sweetjames/wp-content/uploads