Pedro Barroso Killed, Pedro Ayala Hurt in DUI Crash on Little Goose Dam Road [LaCrosse, WA]
Pedro Barroso Killed, Pedro Ayala Hurt in DUI Crash on Little Goose Dam Road [LaCrosse, WA]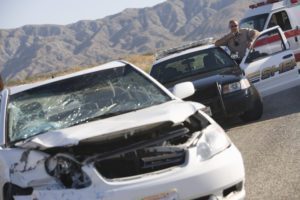 Pedro Barroso Dead, Pedro Ayala Injured in DUI Crash on Little Goose Dam Road

LACROSSE, WA (November 21, 2019) – A Walla Walla resident identified as Pedro Barroso, 64, died in a DUI crash on Saturday, November 16.

At 10:45 a.m., a 1974 Chevrolet pickup moved eastbound on Little Goose Dam Road east of Riviera Road. The driver missed a curve and struck a rock wall, according to Washington State Patrol.

Pedro Ayala Barroso died at the scene. Also in the pickup was Pedro Raymond Ayala, 38, of Walla Walla, according to WSP reports. He sustained injuries, but not taken to a hospital.

Washington State Patrol is still trying to determine who was driving — the man who died or a second man in the pickup.

Charges are possible if the state patrol found out that the man who died was a passenger in the vehicle.
---
No words can mend the broken hearts and sorrow felt during this delicate moment. Our deepest condolences and sympathies are with the loved ones and friends of Pedro Barroso.
---
If you have lost a loved one in a DUI crash, please contact Sweet James today. It is our goal to provide your loved one the highest quality of legal representation. Our firm is dedicated to helping your bereaved family obtain both justice and maximum settlement. Our seasoned wrongful death attorneys will fight by your side and get what you rightfully deserve. Call us for your free consultation at (800) 975-3435.



/nas/content/live/sweetjames/wp-content/uploads