Pedestrian Airlifted after Hit-and-Run Crash on Highway 246 [Buellton, CA]
Pedestrian Airlifted after Hit-and-Run Crash on Highway 246 [Buellton, CA]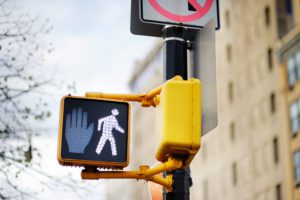 Pedestrian Injured in Buellton Hit-and-Run Crash on Highway 246

BUELLTON, CA (November 26, 2019) – A man crossing the street sustained critical injuries in a hit-and-run crash on Highway 246 on Sunday, November 24.

The accident happened around 5:42 p.m. near the intersection of Avenue of the Flags and Highway 246. The pedestrian suffered life-threatening head injuries after a vehicle struck him. Reports described him as a transient man in his 40s and he was reportedly jaywalking.

The driver of the vehicle allegedly fled the scene of the accident.

Paramedics airlifted the man by a CalStar medical helicopter to Santa Barbara Cottage Hospital for treatment.

The identity of the victim and his medical condition were not disclosed. A description of the suspect's vehicle was not immediately released.

If you ever get involved in a traffic accident, do not attempt to flee the scene. Face the consequences of your actions and wait for the arrival of the police. By following driving laws, you can keep yourself and others around you safe.
---
Let the experienced lawyers at Sweet James help you win your hit-and-run case. With our extensive experience in the legal field, you can never go wrong with the Sweet James. Our attorneys and professional legal team have dealt with personal injury cases. Call our offices at (800) 975-3435 for a free consultation with a professional in your area. For your convenience, you can contact us 24 hours a day/ 7 days a week by email, online chat, and text message.



/nas/content/live/sweetjames/wp-content/uploads