One Dead after Big Rig Accident on 5 Freeway [San Clemente, CA]
One Dead after Big Rig Accident on 5 Freeway [San Clemente, CA]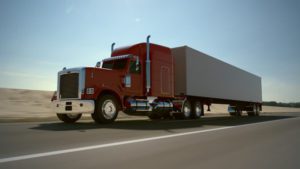 Woman Killed after Big Rig Accident on 5 Freeway in San Clemente

SAN CLEMENTE, CA (November 25, 2019) – One person died following a big rig accident on 5 Freeway in San Clemente on Friday, November 22.

According to the California Highway Patrol, at about 8:53 a.m., they received a call about the collision on the northbound side of the 5 freeway just south of Avenida Magdalena.

CHP incident log stated that a big rig lost a tire. The tire then bounced over the center divider from the southbound side of the freeway over to northbound lanes. After that, it struck a red Tesla and killed a woman inside.

Coroner officials responded to the scene around 9:18 a.m. and issued a SigAlert soon after. The identity of the 38-year-old female victim, from Vista, was not immediately available.

CHP said the white container truck that lost its tire pulled over onto the shoulder at Cristianitos Road off-ramp. Officials ordered a full inspection of the big rig.

The accident resulted in a backup of traffic while officers worked to clear the lanes.
---
During this mournful time, we would like to send our well-wishes and sincere sympathies to the grieving family and friends of the victim.
---
Do you have a loved one who has been a victim of a wrongful death? Sweet James can help by assisting families like yours recover from the loss. We have been helping them with their legal claims to compensation that help in paying for funeral services, losses and other damages caused by the accidents that involved their loved ones. If you need our help, please call us at (800) 975-3435 for a free consultation with one of our lawyers.



/nas/content/live/sweetjames/wp-content/uploads