Nereyda Zermeno Dead, Three Injured in Two-Car Crash on Gilbert Road [Mesa, AZ]
Nereyda Zermeno Dead, Three Injured in Two-Car Crash on Gilbert Road [Mesa, AZ]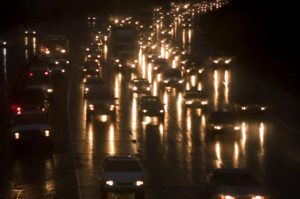 Nereyda Zermeno Killed, Three Hurt after Two-Car Crash on Gilbert Road

MESA, AZ (November 19, 2019) – One person identified as Nereyda Zermeno died and three others suffered injuries in a two-car crash on Sunday, November 17.

The collision took place near Gilbert Road and McKellips Road around 4:30 a.m.

According to Det. Jason Flam, a passenger vehicle occupied with three people collided with a minivan with one occupant. The people in the vehicle received treatments for sustained injuries and one is in critical condition.

The person in the minivan succumbed to sustained injuries at the scene. Family and friends identified the deceased as 41-year-old Nereyda Zermeno. Her family said Zermeno came to Mesa from Mexico.  According to her loved ones, Zermeno was a hard-working woman who provided for her family and was always laughing and smiling.

Flam stated that it's unknown if impairment was a factor. Investigators are still working to determine the cause and the circumstances that lead to the crash.

Authorities shut down the intersection at Gilbert and McKellips roads for several hours during the investigation.
---
No words can mend the broken hearts and sorrow felt during this trying time. Our deepest condolences and sympathies are with the families and friends of Nereyda Zermeno.
---
When you lost a loved one in a two-car crash, it is important to have strong legal representation on your side. Reach out to the wrongful death lawyers at Sweet James today. With extensive experience in the legal field, Sweet James knows what it takes to win your case. Call our offices at (800) 975-3435 to set up a free consultation with a legal professional in your area. For your convenience, you can also contact us through email, text message, and online chat 24 hours a day/7 days a week.

/nas/content/live/sweetjames/wp-content/uploads