Multi-Vehicle Crash Reported on Highway 101 [Pismo Beach, CA]
Multi-Vehicle Crash Reported on Highway 101 [Pismo Beach, CA]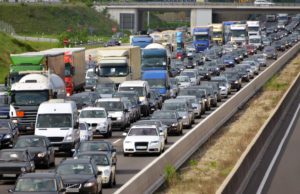 Traffic Backed Up after Pismo Beach Multi-Vehicle Crash on Highway 101

PISMO BEACH, CA (November 20, 2019) – Emergency crews responded to a multi-vehicle crash along Highway 101 on Monday, November 18.

According to the California Highway Patrol, the crash occurred at around 3:30 p.m. in the southbound lanes near the Shell Beach Road off-ramp.

The initial reports stated that as many as five vehicles may be involved in the collision.

Traffic was backed up and moved slowly through the area a short time later.

There were no reports on the extent of any injuries.

Multi-car crashes can happen anytime, anywhere, and to anyone. One small driving mistake can lead to disastrous results. That is why it is important to drive defensively and always abide by all driving laws. This way, you can ensure your safety and the safety of surrounding vehicles, motorists, and pedestrians.
---
Reach out to the experienced lawyers at Sweet James when involved in a multi-car crash. We have extensive experience in the legal field. We know what it takes to win your case. Our attorneys and professional legal team have dealt with cases including car accidents, wrongful death, and personal injury. We will fight to achieve the justice and compensation that you and your family deserve. Call our offices at (800) 975-3435 for a free consultation with a professional in your area. In addition, reach us by email, online chat, and text message 24 hours a day and 7 days a week.



/nas/content/live/sweetjames/wp-content/uploads