Man, Teen Detained after Hit-and-Run on Hesperia Road [Victorville, CA]
Man, Teen Detained after Hit-and-Run on Hesperia Road [Victorville, CA]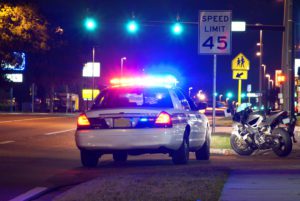 Hit-and-Run Crash on Hesperia Road near Green Tree Boulevard in Victorville

VICTORVILLE, CA (July 29, 2020) – A man and a teen were detained following a hit-and-run crash on Hesperia Road, Wednesday morning.

According to the Victorville Police Department, the incident happened at about 10:00 AM. A black Chevy Silverado pickup truck was waiting in the turn lane, attempting to turn onto Hesperia Road. Then, a white Nissan sedan slammed into the rear of the Chevy near Green Tree Boulevard.

The 16-year-old Nissan driver and his 20-year-old male passenger both fled the scene on foot. Authorities later apprehended the suspects in the 13600 block of Dean Place, approximately 1,000 feet away from the scene of the crash.

Both suspects were taken to the Victorville station for questioning.

As per reports, no injuries were sustained in the collision. Authorities will release additional information once it becomes available.

When involved in a car crash, do not attempt to flee the area. First, render aid to any injured victims and assess the situation. Then, get in touch with the police and medical care providers. Keep calm and cooperate with investigators.
---
If you or a loved one has suffered injuries or property damage in a hit-and-run crash, reach out to the car accident attorneys at Sweet James. With over 20 years of experience in the field, we can help you fight for your legal rights. Regardless of your situation, our attorneys can help you process your accident claim effortlessly, fairly, and in a timely manner. Call our offices today at (800) 975-3435 for a free and confidential case evaluation. Need help after hours? You can also reach us 24 hours a day and 7 days a week through email, text, and online chat. Request a police report here.



/nas/content/live/sweetjames/wp-content/uploads