Man Struck and Killed by Car on Jennifer Avenue [Fresno, CA]
Man Struck and Killed by Car on Jennifer Avenue [Fresno, CA]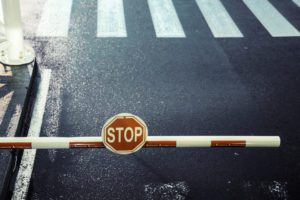 Man Fatally Stuck on Jennifer Avenue near Shaw Avenue

FRESNO, CA (July 31, 2020) — A man was struck and killed by a car on Jennifer Avenue in northwest Fresno on Tuesday, July 28.

According to the police, the crash took place on West Jennifer Avenue near West Shaw Avenue and Golden State Boulevard at about 11:30 p.m.

Officers said that the driver told them he moved south and did not see the man standing in the road.

The driver said he could not stop in time and struck the man, who succumbed to his injuries at the scene. His identity was not immediately available.

The driver of the vehicle remained at the scene.

Authorities have reopened the road after it was closed for a few hours overnight during the investigation.
---
No words can mend the broken hearts and sorrow felt during this delicate moment. Our deepest condolences and sympathies are with the loved ones and friends of the deceased victim.
---
Sweet James has been around the block and is no stranger to wrongful death, and personal injury law cases. If you've been searching high and low for a seasoned team of litigators, look no further than us. From car accidents to wrongful death, we've faced it all. Call (800) 975-3435 to schedule a free consultation. You can contact us 24 hours a day and 7 days a week by email, online chat, and text message. We know what it takes to win your lawsuit.



/nas/content/live/sweetjames/wp-content/uploads