Bicyclist Killed in Car Collision on Manchester Avenue [Inglewood, CA]
Bicyclist Killed in Car Collision on Manchester Avenue [Inglewood, CA]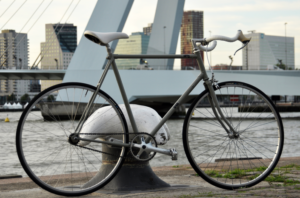 One Fatally Injured in Inglewood Bicycle Collision on Manchester Avenue

INGLEWOOD, CA (November 25, 2019) – A male bicyclist died following a car collision on Manchester Avenue at about 7:30 a.m. on Thursday, November 21.

According to a local news source, a stake bed truck turning right onto eastbound Manchester Avenue from northbound Hindry Avenue struck the victim.

First responders pronounced the man dead at the scene. The reports only described him as a Hispanic male.

It's not yet determined which street the victim was riding on.

Based on the limited description, what happened could be a right hook crash if the victim traveled on Hindry. Another possbible scenario is that the vehicle struck him while he rode in front of the truck in Manchester or just after the driver's turn.

It's also possible that the driver disregarded the No Right On Red sign on Hindry.

The driver stayed at the scene. Police have not yet determined if he or she was under the influence.

Any person with information can contact the Inglewood Traffic Investigator Ryan Green at 310/412-5134.
---
We would like to offer our sincere sympathies to the family and friends of the victim during this heartbreaking moment.
---
Do not settle with the terrible circumstances that have fallen upon your family. Hire an experienced attorney at the Sweet James to receive legal guidance during this time of need. Our lawyers have successfully litigated thousands of lawsuits related to wrongful death, personal injury, and car accidents. Our commitment to our clients and our passionate work has established us as one of the top law firms. We will aim to acquire justice for your hardship and also seek financial compensation. To schedule your free consultation, please dial (800) 975-3435.



/nas/content/live/sweetjames/wp-content/uploads