Yiting Kang Arrested, Juvenile Injured in Bicycle Crash on Marengo Avenue [Pasadena, CA]
Yiting Kang Arrested, Juvenile Injured in Bicycle Crash on Marengo Avenue [Pasadena, CA]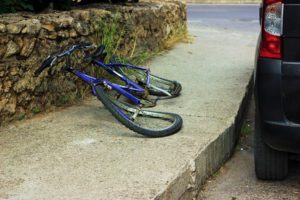 Yiting Kang Arrested after Bicycle Crash on Marengo Avenue near Villa Street

PASADENA, CA (November 13, 2019) – A juvenile suffered injuries in a bicycle crash on Marengo Avenue, late Wednesday evening.

According to the Pasadena Police Department, the incident happened at about 11:43 PM. A bicyclist was traveling northbound on Marengo Avenue when an early 2000's Mercedes Benz struck the victim.

Emergency responders rushed the bicyclist to a local hospital with serious injuries. As per reports, the victim remains in critical condition.

Pasadena police, with the assistance of the Glendora Police Department, arrested 35-year-old Yiting Kang. She was later transported and booked at the Pasadena jail for hit-and-run and DUI resulting in serious injuries.

The Police Department's Major Accident Investigation Team continues to investigate the collision. Officers encourage witnesses to call Traffic Section Lieutenant Max Dahlstein at (626) 744-7159. Authorities will release additional information once it becomes available.

Do not attempt to drive when under the influence of drugs or alcohol. Instead, reach out to a family member or a friend to come pick you up. By following the rules of the road, you can help avoid accidents.
---
If your child has suffered injuries in a bicycle crash, reach out to the bicycle accident attorneys at Sweet James. With over 20 years in the field, we know what it takes to protect your legal rights. Our team is highly experienced in handling bicycle accident clams, helping victims get the money they need to balance their lives again. Call our offices today (800) 975-3435 for a free and confidential case evaluation. Also, you can reach us 24 hours a day and 7 days a week through email, text, and online chat.



/nas/content/live/sweetjames/wp-content/uploads