John Hamilton Killed in Pedestrian Crash on Laguna Vista Drive [MENIFEE, CA]
John Hamilton Killed in Pedestrian Crash on Laguna Vista Drive [MENIFEE, CA]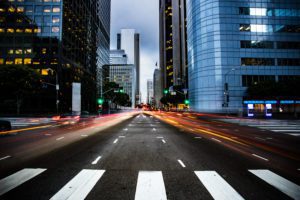 Senior Killed while Trying to Cross Menifee Intersection Identified

MENIFEE, CA (July 29, 2020) – A senior citizen who died in a pedestrian crash Wednesday evening in Menifee has been identified.

The crash happened around 7:30 p.m. at the intersection of Laguna Vista Drive and Rockport Road.

75-year-old John Hamilton, a local resident, was walking north on Laguna Vista Drive, within the marked crosswalk, when a westbound vehicle struck him. The driver had yielded for a stop sign but did not see the senior step into the roadway until it was too late.

Hamilton was knocked to the ground and suffered a severe head trauma.

The 59-year-old motorist from Menifee pulled over and called 911.

Firefighter paramedics arrived and took Hamilton to Inland Valley Medical Center in Wildomar, where he died a short time later.

The exact cause of the crash is still under investigation, but there is no suspected alcohol or drugs involved.

Police asked anyone with information to contact them at 951-723-1690.
---
We send our most heartfelt condolences to the family and friends of John Hamilton.
---
Turn to our lawyers at Sweet James if you have lost a loved one in a pedestrian crash. Our excellent and determined legal team can help find justice for the one you have lost. We will strive to meet your need. We have the resources, experience, and staff to successfully fight for you in court. Please call us for a free consultation at (800) 975-3435. You may also obtain a police report by clicking here.



/nas/content/live/sweetjames/wp-content/uploads