Injuries Sustained in Collision on Highway 108 near West Stockton Street [Sonora, CA]
Injuries Sustained in Collision on Highway 108 near West Stockton Street [Sonora, CA]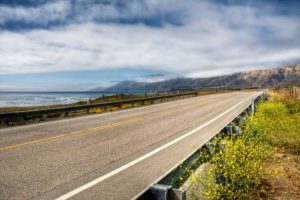 Two-Vehicle Collision on Highway 108 Results to Minor Injuries

SONORA, CA (February 14, 2020) — At least one person suffered minor injuries in a collision on Highway 108 near Sonora Wednesday afternoon.

The California Highway Patrol said the incident involved a Jeep and a Land Rover. They collided at about 3 p.m. before the turn lane to West Stockton Street in the westbound side of the highway.

Minor injuries were reported. The officials called in an ambulance to transport the injured parties, and a tow truck to remove the wrecked vehicles from the roadway.

Meantime, the crash blocked both lanes of the highway for about 20 minutes. One lane reopened at about 3:55 p.m.

The cause of the crash was under investigation.

Make our roads safer by abiding by all traffic laws and following the conditions of the road. Remember that willfully disregarding traffic laws and engaging in unsafe driving behaviors frequently lead to auto accidents that can completely change a person's life.
---
You can expect distinguished legal service from the seasoned team of attorneys at Sweet James. Learn what separates our personal injury law firm from others. We have helped families recover from their car accident, personal injury, and wrongful death cases. Call (800) 975-3435 for a free consultation with a professional in your area. We can also be contacted by email, online chat, and text message 24 hours a day and 7 days a week. If you are a family member of any of the victims involved in this accident, we may be able to help you obtain the police report. Click here to request a police report



/nas/content/live/sweetjames/wp-content/uploads