Injuries in Rollover Crash on Highway 58 [Bakersfield, CA]
Injuries in Rollover Crash on Highway 58 [Bakersfield, CA]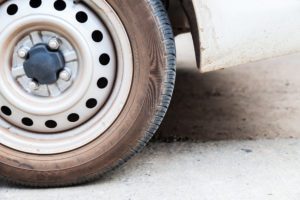 Major Injuries Reported after Highway 58 Rollover Crash in Bakersfield

BAKERSFIELD, CA (November 21, 2019) — An unknown number of people suffered major injuries in a rollover crash on Highway 58 Sunday afternoon.

The single-vehicle crash happened on the eastbound side of the highway near Fairfax Road at about 2:17 p.m.

The vehicle involved appeared to be an SUV hauling some kind of a trailer. It ended up on the shoulder of the highway and did not affect traffic.

The number of injured people is currently unknown. The crash is under investigation.

Accidents can happen anytime, anywhere, and to anyone. That is why is important to be prepared before you hit the road. Get enough rest and do not rush. Give yourself plenty of time to get to your destination. Also, do not be pressured to speeding and taking shortcuts. Do not put yourself and your passengers in danger by breaking traffic laws.
---
It is important to have strong legal representation on your side when injured in a car crash. Reach out to the car accident lawyers at Sweet James today. With 20 years of experience in the field, we know what it takes to help you win your case. Call us at (800) 975-3435 for a free and confidential case evaluation. You can reach us 24 hours a day and 7 days a week through email, text, and online chat.



/nas/content/live/sweetjames/wp-content/uploads