George Casner and Dog Fatally Struck by Car on 26th Avenue [Phoenix, AZ]
George Casner and Dog Fatally Struck by Car on 26th Avenue [Phoenix, AZ]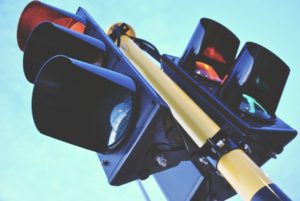 77-Year-Old George Casner and His Dog Hit and Killed by Car while Walking in Phoenix

PHOENIX, AZ (November 18, 2019) – A man and his dog were struck and killed by a car near Thunderbird Road, Monday morning.

According to the Phoenix Police Department, the incident happened around 6:00 AM. 77-year-old George Casner was walking his dog in a marked crosswalk. Before he could get to the other side, the traffic light turned green. Then, a 2014 Dodge Challenger hit the man and his dog.

Emergency responders rushed Casner to a local hospital, where he later died. As per reports, his dog died at the scene.

Meanwhile, the 26-year-old driver of the Challenger remained and cooperated with investigators.

Officials do not believe impairment played a role in the fatal collision.They are investigating whether distraction or street darkness were factors in the crash. Authorities will release additional information once it becomes available.
---
During this difficult time, Sweet James would like to offer our heartfelt condolences and sincerest sympathies to the family of George Casner.
---
If the death of your loved one was caused through the negligent or reckless actions of someone else, let us help you. Reach out to the wrongful death lawyers at the Sweet James firm today. With 20 years of experience in the field, we know what it takes to help you win your case. Our team understands that nothing can alleviate the emotional pain of a death of a loved one, but we can help you seek justice and compensation. Call us at (800) 975-3435 for a free and confidential case evaluation. Also, you can reach us 24 hours a day and 7 days a week through email, text, and online chat.



/nas/content/live/sweetjames/wp-content/uploads