Flor Carcamo Dead in Van Accident on 118 Freeway [Pacoima, CA]
Flor Carcamo Dead in Van Accident on 118 Freeway [Pacoima, CA]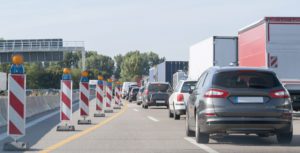 Flor Carcamo Fatally Hurt in Pacoima Van Accident on 118 Freeway

PACOIMA, CA (November 29, 2019) – Officials identified 49-year-old Flor de Maria Lopez Carcamo as the homeless woman fatally struck in a crash last week.

Reports said that Carcamo died when a van rolled over onto the side of 118 Freeway on-ramp. The crash occurred at San Fernando Road on Wednesday, November 20.

The incident happened after the roads had become wet from rain that had fallen as part of the first showers of the winter season.

The fire department and California Highway Patrol officials said that the tires of the vehicle were bald.

Reports at the time stated that the site of the incident had a homeless encampment.
---
Sincere condolences to the loved ones and friends of Flor Carcamo. May she rest in peace.
---
Losing a loved one is painful and devastating for everyone left behind. If you believe that a loved one was wrongfully killed in a road accident, contact the experienced attorneys at Sweet James. We have extensive experience in the field. Our team knows what it takes to win your case and achieve the justice and compensation that you and your family deserve. Call (800) 975-3435 and arrange a free initial consultation at a location nearest you. We are available to clients 24 hours a day/ 7 days a week by email, text message, phone, and online chat.



/nas/content/live/sweetjames/wp-content/uploads