Driver Injured After Car Crashes into Home on Young Avenue [Parlier, CA]
Driver Injured After Car Crashes into Home on Young Avenue [Parlier, CA]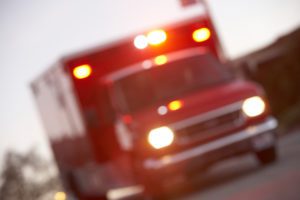 Car Crashes into Home on Young Avenue in Parlier Injuring Driver

PARLIER, CA (November 27, 2019) — A driver suffered injuries after their car crashes into a home on Young Avenue in Parlier Sunday evening.

The Fresno County Fire crew said the Mustang damaged the front porch of the home. Emergency responders took the victim to a hospital with moderate injuries.

The investigators are looking into what caused the crash. However, they did not believe that drugs, alcohol or a medical emergency is the cause.

Accidents can happen anytime, anywhere, and to anyone. That is why is important to be prepared before you hit the road. Get enough rest and do not rush. Give yourself plenty of time to get to your destination. Also, do not be pressured to speeding and taking shortcuts. Do not put yourself and your passengers in danger by breaking traffic laws.
---
It is important to have strong legal representation on your side when injured in a car crash. Reach out to the car accident lawyers at Sweet James today. With 20 years of experience in the field, we know what it takes to help you win your case. Call us at (800) 975-3435 for a free and confidential case evaluation. You can reach us 24 hours a day and 7 days a week through email, text, and online chat.



/nas/content/live/sweetjames/wp-content/uploads