Aaron Makunin Killed in Head-On Collision on Northeast 72nd Avenue [Vancouver, WA]
Aaron Makunin Killed in Head-On Collision on Northeast 72nd Avenue [Vancouver, WA]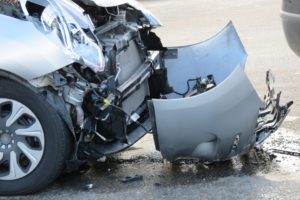 17-Year-Old Aaron Makunin Identified as Teen Driver Killed in Vancouver Crash

VANCOUVER, WA (January 31, 2020) – Authorities identified 17-year-old Aaron Makunin of Vancouver as the driver killed in a head-on crash near 151st Circle, Friday afternoon.

According to the Vancouver Fire Department, the incident happened shortly before 5:00 PM. Due to unknown reasons, Makunin's southbound Mercedes sedan crossed the centerline of the roadway. After that, it crashed into a northbound Ford Van along NE 72nd Avenue.

Firefighters had to extricate Makunin from his vehicle with heavy machinery, which took about 20 minutes. Unfortunately, he succumbed to his injuries and died at the scene. A GoFundMe page has been set up to cover the cost of Makunin's funeral.

Meanwhile, the van driver, identified as 27-year-old Cody Potter, sustained minor injuries. Potter also has a recovery fund through GoFundMe.

The CCSO Traffic Unit continues to investigate the cause of the fatal crash. Authorities will release additional information once it becomes available.
---
We at Sweet James extend our sincerest sympathies to the family and friends of Aaron Makunin. Our thoughts are with them during this trying time.
---
It is important to have strong legal representation on your side when losing a loved one in a car crash. Reach out to the wrongful death lawyers at Sweet James today. With 20 years of experience in the field, we know what it takes to help you win your case. Call us at (800) 975-3435 for a free and confidential case evaluation. You can reach us 24 hours a day and 7 days a week through email, text, and online chat. If you are a family member of any of the victims involved in this accident, we may be able to help you obtain the police report. Click here to request a police report.



/nas/content/live/sweetjames/wp-content/uploads