3 Dead in Car Crash on Harvard Avenue [Irvine, CA]
3 Dead in Car Crash on Harvard Avenue [Irvine, CA]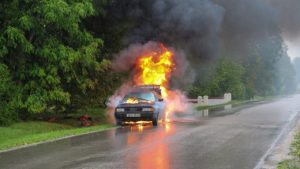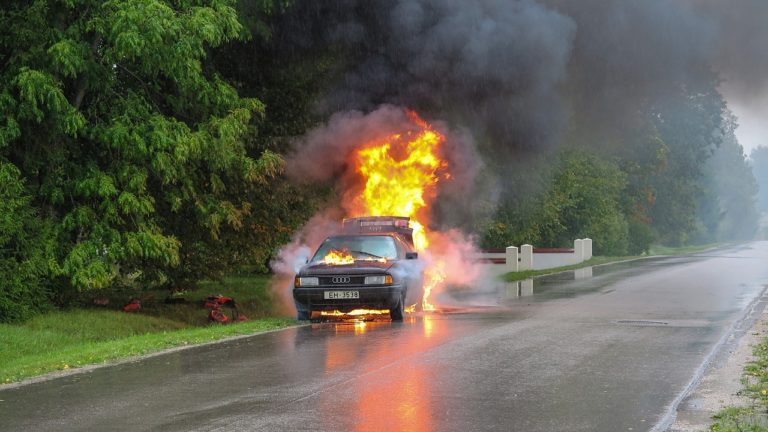 Three Young Men Killed, Another Injured in Fiery Car Crash on Harvard Avenue

IRVINE, CA (November 25, 2019) – Three young men died and a fourth suffered injuries after a fiery car crash on Harvard Avenue on Friday, November 22.

At around 1:45 a.m., Police and the Orange County Fire Authority rushed to Harvard Avenue near University Drive about a crash report. When officials arrived, they discovered a Mercedes-Benz smoldering from what appeared to be a fire as a result of the incident.

Three of the four people inside the vehicle died at the scene. Paramedics transported the fourth person to the hospital.

The occupants of the vehicle were all young men. The only survivor is in critical condition, according to authorities. The red Mercedes-Benz slammed into a tree and was severely damaged, a video of the wreckage showed.

The identities of those involved were not immediately available

Investigators are trying to determine if speed was a possible factor in the crash, which took place near UC Irvine. A university representative said it was not yet determined if the victims were students.

Officials shut down all northbound and southbound lanes on Harvard Avenue between Michelson and University Drives. All lanes reopened shortly after 1 p.m.
---
We at Sweet James offer our heartfelt condolences to the family and friends of the deceased victims.
---
If you have suddenly lost a loved one in a fiery car crash, reach out to the wrongful death lawyers at Sweet James. With our extensive experience in the legal field, we know what it takes to win your case. Call our offices today at (800) 975-3435 to set up a free consultation with a legal professional in your area. For your convenience, you can also reach us through email, text message, and online chat 24 hours a day/7 days a week.



/nas/content/live/sweetjames/wp-content/uploads