Wilder Diaz-Gomez and Yahir Uriel-Diaz Killed, Elidio Saenz Arrested in High-Speed Crash in Phoenix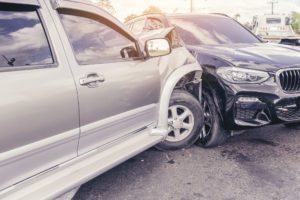 Fatal Car Accident near 31st Avenue and Indian School Road in Phoenix

PHOENIX, AZ (January 13, 2021) — The authorities have identified Wilder Diaz-Gomez and Yahir Uriel-Diaz in a fatal car accident in Phoenix Saturday morning, December 26.

Information released by the Phoenix Police Department indicated that the crash happened near 31st Avenue and Indian School Road at about 11:30 a.m.

An initial investigation showed that 23-year-old Elidio Saenz was operating a Chrysler 300 westbound on Indian School Road. Meantime, a Toyota Scion, occupied by Diaz-Gomez and Uriel-Diaz, was making a left-hand turn onto 31st Avenue.

Saenz was reportedly going at a high rate of speed when it struck the Scion.

Paramedics took Diaz-Gomez, 27, and Uriel-Diaz, 18, to the hospital. Unfortunately, both of the patients later succumbed to their injuries.

Saenz suffered serious injuries and received treatment in a hospital. He was released from the hospital on Sunday, December 27, at around 4 p.m.

According to the detectives, they have developed probable cause during their investigation. They subsequently arrested Saenz on manslaughter charges.

Meanwhile, the police said impairment did not appear to be a factor in the crash. However, further investigation is underway.
---
Our sincerest sympathies go out to the loved ones of Wilder Diaz-Gomez and Yahir Uriel-Diaz.
---
The death of a family member in a car accident is always a traumatic experience. At Sweet James, we understand that no amount of money can make up for the tragic loss of a loved one. However, it is important that the surviving family understands and protects their rights. Our wrongful death attorneys understand that legal claims impose challenges to those involved. Let us help you through the legal process so you can focus on the concerns and needs of your family. Call us at (800) 975-3435. Click here to request a police report.

Free Police Report
If you or your family are involved or affected by this accident and would like the official Police Report of this incident, Sweet James may be able to help.