2 Workers Injured in Hit-and-Run at 4th Street and Spring Street [Los Angeles, CA]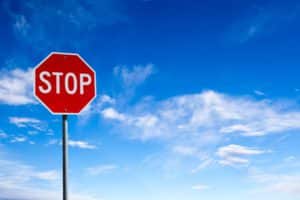 2 Injured in Los Angeles Hit-and-Run at 4th Street

LOS ANGELES, CA (January 13, 2021) – Two workers suffered injuries in a hit-and-run near 4th Street and Spring Street in downtown Los Angeles.

According to the police, the Thursday incident occurred at about 10:15 a.m.

Reports indicated that the workers were in a hydraulic lift mechanism to perform maintenance on utility poles when a Maserati crashed into them.

Medical responders treated the workers at the scene for injuries of unknown extent. There was no word, however, whether they required hospitalization.

Witnesses said the male driver of the Maserati got out of the vehicle and then fled on foot. They described him as Hispanic, in his 20s, and about 5 feet and 8 inches tall.

Meanwhile, the police impounded the Maserati and continue their search for its driver. It is also not clear what led up to the crash as of this time. However, the investigation is ongoing.

A driver must stop and take certain actions when involved in an accident that results in property damage or injury to another party. If you ever get involved in an accident, call 911 and render aid to anyone who may be injured while waiting for the police to arrive. Remain at the scene. If able, exchange particulars with the other parties involved and document the crash.
---
If you have sustained injuries in a hit-and-run crash, then reach out to Sweet James today. We have over 20 years of experience in the legal field. Furthermore, we have helped families and individuals win cases dealing with personal injury, car accidents, and wrongful death. We will help you through the legal process so you can focus on your well-being and recovery. Call us now at (800) 975-3435 for a free consultation with one of our expert attorneys. Moreover, to request a police report, click here.
Free Police Report
If you or your family are involved or affected by this accident and would like the official Police Report of this incident, Sweet James may be able to help.