2 Injured, 1 Arrested after Stolen Car Crash on Woodland Avenue [Modesto, CA]
2 Injured, 1 Arrested after Stolen Car Crash on Woodland Avenue [Modesto, CA]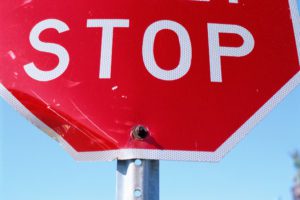 Suspect and Two Others Injured after Stolen Car Crash on Woodland Avenue

MODESTO, CA (November 24, 2019) – Three men suffered injuries, one of them arrested, following a stolen car crash on Woodland Avenue, Sunday afternoon.

According to the Modesto Police Department, the incident happened at about 3:00 PM. An officer spotted a stolen-vehicle suspect in the area of The Home Depot store at Blue Gum Avenue and North Carpenter Road.

The officer attempted to pull over a Honda Civic, but the driver exited the vehicle and fled on foot. A short time later, the suspect got into the Civic again and then drove off.

Several minutes later, the Civic crashed into a Honda Accord after ignoring a stop sign. The impact left both cars on the property of a home at the northeast corner of the intersection.

The suspect and two men inside the Accord were transported to hospitals for treatment. Updates on the severity of their injuries remain undisclosed. However, all three men are expected to survive. In addition, authorities will arrest the suspect once he gets out of the hospital.

Modesto police continue to investigate the crash. Officers will release additional information once it becomes available.

Strictly follow the rules of the road to ensure everyone's safety. When pulled over, slow down and wait for further instructions. Do not attempt to flee the scene and cooperate with the authorities.
---
If you or a loved one has suffered injuries in a car crash caused by a reckless driver, reach out to the car accident attorneys at Sweet James. With over 20 years in the field, we know what it takes to protect your legal rights. Our team is highly experienced in handling car accident clams, helping victims get the money they need to balance their lives again. Call our offices today at (800) 975-3435 for a free and confidential case evaluation. You can reach us 24 hours a day and 7 days a week through email, text, and online chat.



/nas/content/live/sweetjames/wp-content/uploads