2 Dead in Head-On Accident on Highway 29 [Calistoga, CA]
2 Dead in Head-On Accident on Highway 29 [Calistoga, CA]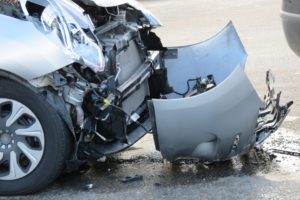 Two Fatally Injured in Calistoga Head-On Crash on Highway 29

CALISTOGA, CA (November 20, 2019) — Two people suffered fatal injuries after a head-on accident on Highway 29 on Tuesday, November 19.

According to the California Highway Patrol, the crash occurred at 2:15 a.m. at Bale Lane in unincorporated Napa County.

Investigators stated that a 68-year-old Yountville man drove a 2014 Chevrolet Sonic south on the highway. Then the Chevrolet crossed the solid double-yellow lines. After that, it slammed with a northbound 2010 Toyota Prius driven by a 32-year-old man from Lower Lake in Lake County.

When officers arrived at the scene, they discovered both vehicles sustained extreme damage by the impact of the collision. Both drivers died at the scene.

CHP officer Joseph Duncan stated that they are investigating all possible causes including impairment and speeding.

Authorities shut down both directions of the highway for several hours during the CHP investigation.
---
We at Sweet James extend our heartfelt sympathies to the families and friends of the victims during this difficult time.
---
If you suddenly lost a loved one due to someone's negligence, reach out to Sweet Lawyers. Our litigators are highly skilled and experienced in handling delicate cases such as wrongful death. We want to help you through this difficult time so you can focus on other matters at hand. Let us fight for justice and the proper compensation your family deserves. Call us for a free consultation at (800) 975-3435.



/nas/content/live/sweetjames/wp-content/uploads